Elizabeth Blount, MA
Care Consultation Program Manager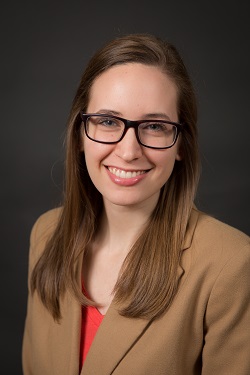 Elizabeth Blount is the Care Consultation Program Manager at the Rosalynn Carter Institute for Caregiving (RCI) at Georgia Southwestern State University (GSW). In this capacity, she partners with the Georgia Division of Aging Services to provide statewide supervision of the evidence-based telephonic caregiver and care receiver coaching and support program, BRI Care Consultation, through the Georgia Area Agencies on Aging. Elizabeth is a 2015 graduate of GSW having received her Bachelors of Science in Sociology, with a minor in English. After graduating, Elizabeth continued her education at the University of West Georgia (UWG). She earned her Masters of Arts in Criminology in May 2017.

During her time at UWG, she was able to serve as a graduate research assistant during both years of her studies. Additionally, Elizabeth served as an intern at the Office of the Child Advocate (OCA) as part of the Governors Internship Program, and served as an intern at Carroll County Family Connection. During her time at OCA and Carroll County Family Connection, Elizabeth learned about the child welfare system in Georgia (with specific emphasis on the foster care system in both of her roles), and was able to participate in the Emory Summer Child Advocacy Program (ESCAP). She helped raise foster care awareness by organizing a foster parent appreciation dinner and aid production a foster care awareness video shown throughout the Carroll County community.

Through her education and experience, Elizabeth developed the desire to devote her career to helping others and making a difference, and was happy to find a professional home at RCI.