Gayle Alston, MS

Director, RCI Training Center for Excellence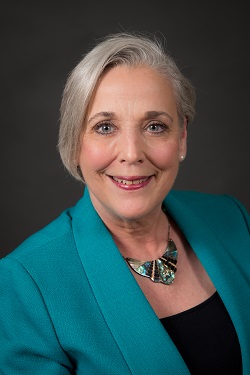 Gayle Alston is the Director of the RCI Training Center for Excellence at the Rosalynn Carter Institute for Caregiving (RCI) at Georgia Southwestern State University (GSW). Gayle first became affiliated with the RCI as a student at GSW when she was selected as the RCI Governor's Intern in 1989. She supported and participated in the original needs assessment. Her call to advocacy for victims of domestic violence led her away from RCI and Americus in 1991. Gayle established a 22 county direct service project for Liberty House in Albany and then led the Mayor's Domestic Violence Task Force to provide award winning services for victims in Jacksonville Florida.

In 2005, when her mother began facing health challenges, Gayle left her position as Chief of Victim Services for the City of Jacksonville Florida and returned to her home in Parrott Georgia. Gayle often told her friends and family that she intended to come back home and go back to work with RCI. In 2007, this prediction became reality when she was hired to lead the Caregiver Support Center there. She later became the Director of Community Initiatives where she led multiple statewide projects implementing evidence-based caregiver supports in partnership with the Georgia Division on Aging Services and the Area Agencies for Aging. Through these projects, Gayle built a strong and mutually beneficial relationship with the Administration on Community Living (ACL). Since her first project funded by ACL in 2008, RCI has enjoyed ongoing funding supporting programs such as REACH II, New York University Caregiver Initiative, and Benjamin Rose Institute's Care Consultation. Gayle co-authored both the RCI REACH Implementation Guide and the NYUCI Implementation Guide which are recognized as essential tools for the dissemination of these programs across the country and even internationally.
In 2013, Gayle was selected as the Director of the RCI Training Center for Excellence. In this role, Gayle has worked with her team to revise all training modules and training delivery to include best practices in adult learning. She sought and received funding to launch a national dissemination of the RCI REACH program (19 sites continue to provide the program), develop the Dealing with Dementia Guide (DWD) and training program, and the translation of the DWD Guide for Spanish speaking caregivers. Gayle's experience of caring for her mother with vascular dementia has ignited in her a life's mission. This mission is to provide the best and most comprehensive support possible to family dementia caregivers. Through the DWD project, Gayle is realizing this mission.
Gayle's personal pursuits include serving as the lay minister at the Parrott United Methodist Church and the Mount Olive United Methodist Church where she shares her ongoing spiritual journey to understand and follow the true teachings of Jesus. She has a heart to rescue abandoned animals as demonstrated from the menagerie of dogs and cats who share her home. Gardening, biking, and dining out are her favorite non-work activities. In her extra time, Gayle has begun working on her encore career in the development of an Intentional Retirement Community on her property in Parrott. Family, friends (two and four legged), and making a positive difference in the lives of others are at the very core of her life.