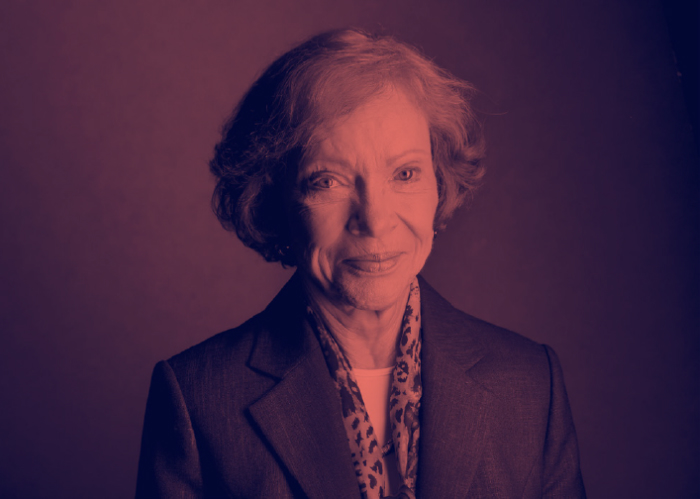 Message from Former First Lady Rosalynn Carter
Caregiving is hard, even on the good days when it brings joy and fulfillment. It requires dedication, determination, and time.
More than 53 million Americans provide care for adults and children who cannot care for themselves. Whether helping an aging parent, a seriously ill spouse or child or some other special person in need, those giving care often do so at a great personal sacrifice of time, energy and income.

I know firsthand the demands of caregiving. When I was 12 years old my father became terminally ill with leukemia. I was one of four children and as the oldest and a daughter, my 34-year-old mother depended on me. Since returning home from the White House, we have supported many members of Jimmy's family who have died of cancer, and I helped care for my mother until she died in 2000 at the age of 94. As I've traveled this country speaking about caregiving, person after person has stepped forward to tell me their own stories. So many people giving care to their loved ones feel isolated, inadequate, despairing.

At a time when more and more Americans are called on to give care, it is critically important that we do all we can to support caregivers.
Rosalynn Carter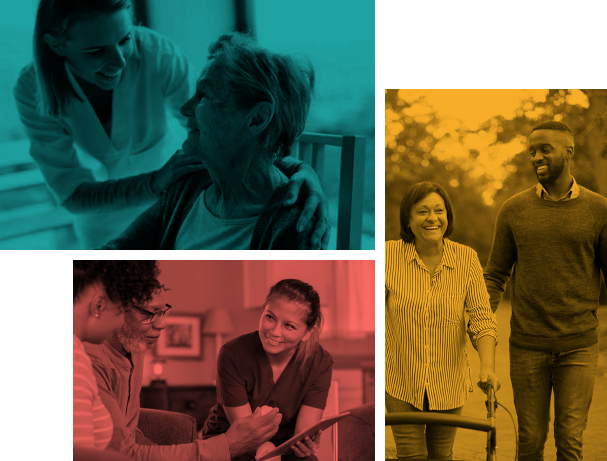 The Rosalynn Carter Institute for Caregivers (RCI) promotes the health, strength, and resilience of all caregivers at every stage of their journey.
We operate with empathy and we work with others to empathize with the struggles of unpaid caregivers. With empathy comes understanding, leading to change.
It's at the core of everything we do, whether we are coaching a caregiver on how to develop self-care routines and advocate for themselves, or we are advocating on behalf of our nation's 53 million caregivers to policy- and decision-makers.
We resist and know the dangers of "othering" caregivers, which is why we call particular attention to unequal access to care, and work to voice the unique challenges of marginalized groups, especially caregivers of color.
Improving the support for caregivers is a matter of public health. And tackling large-scale issues require large-scale systems change, which is why we continually foster new partnerships.
Caregivers have selflessly offered their support to others. It is time they get their own support in return. They have been shouldering too much for too long in isolation. Our community is here to help them better navigate the burden, celebrate the rewards, and show them that they are far from alone.
Insight begins with acknowledging the emotional impact of caregiving. Beyond that, it is critical that we understand the data. It is important to root our programs and initiatives in the latest data and use it to monitor effectiveness. We are always evolving, and our initiatives evolve with us.
The Rosalynn Carter Institute for Caregivers (RCI) was established in 1987, rooted in former First Lady Rosalynn Carter's belief that there are only four types of people in the world: those who have been caregivers, who are caregivers, who will be caregivers, and who will need caregivers. RCI was established at Georgia Southwestern State University in her honor.
RCI began offering coaching and support to caregivers in Georgia and has since grown to embrace opportunities to reach more caregivers, in more ways, in more places.
In 2020, RCI expanded nationally and became an independent organization to fulfill its promise to champion the family caregiver by building cross-sector partnerships, promoting evidence-based programs, and advocating for public policy. To meet this vision, RCI changed its name to the Rosalynn Carter Institute for Caregivers, further prioritizing that supporting caregivers are at the core of RCI's mission.
With more than 53 million people serving as unpaid family caregivers in the United States, the institute's scope and work continues to evolve under the leadership of Chief Executive Officer Dr. Jennifer Olsen, a prominent epidemiologist, in partnership with Mrs. Carter.
Founder, The Carter Center
Former First Lady of the United States
Paurvi Bhatt, MPH
Global Healthcare Executive


Kathryn Cade, MBA
Vice Chair
The Carter Center
Bruce Chernof, MD, FACP
Nonresident Senior Fellow
USC Schaeffer Center
George L. Fredrick, COL (R), Ed.D
Director, Veteran and Military Services
Georgia Southern University
Rosalynn Carter, Chair
Alice Argo
Eve Byrd, DNP, MPH, FNP-BC, PMH-CNS
Everett Byrd, Ph.D.
William Capitan, Ph.D.*
Mike Cheokas
Ellen Hartman, APR Fellow PRSA
Nancy P. Kropf, Ph.D.
Raymond P. Lorion, Ph.D.
Wallace D. Mays, MD
Kerri K. Post
Beth Ragan
Russell Thomas, Jr.*
Abraham Wandersman, Ph.D.
Neal Weaver, Ph.D.
May L. Wykle, Ph.D., RN, FAAN*
*emeritus
In Memoriam
John and Betty Pope
Who generously established the John and Betty Pope Caregivers Fellowship/Scholarship and Eminent Scholar Program
Alexandra Drane, CEO and Co-Founder
Rebel Health/ARCHANGELS
David Gowel, CEO
RallyPoint
Jennifer Olsen – Chief Executive Officer
Mandy Barr – Caregiver Coach
Deidre Blascyk – Recruitment Manager
Karl Bond – Director, Operations & Administration
Andrea Cangiano – Chief, Programs
Cam Cote – Volunteer Network Manager
Britania Esparza – Operation Family Caregiver Coach
Carrie Harris – Program Specialist
Greer Johnson – Communications Manager
Karen Kavanaugh – Chief, Strategic Initiatives
Donna Leggett – Chief, Development
Kim Leonard – Program Manager
Barbara Ann Luttrell – Communications Director

Jessica Maples – Operation Family Caregiver Coach
Lezlie Poole – Program Innovation Manager
Kira Ramseur – Executive Assistant
Ke (Kelly) Wang – Data Manager