Kelly Wang, PhD
Data Manager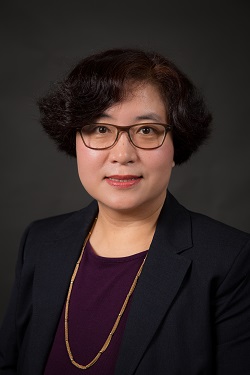 Ke (Kelly) Wang is the Data Manager at the Rosalynn Carter Institute for Caregiving (RCI) at Georgia Southwestern State University (GSW). In this role, Ke oversees the Institute's data systems development, statistical analysis of the Institute's intervention programs, and statistical training for RCI staff and program site personnel.
Ke completed her doctoral degree in Political Science at the University of Pennsylvania (UPenn) in 2014. Before joining the RCI, Ke worked as an analyst at the School of Medicine at the University of California at San Diego (UC San Diego), a teaching assistant at the University of Pennsylvania (UPenn), and a research assistant at Marquette University.
Ke originally comes from Jinan, a beautiful city on the eastern peninsular province of China. After living in the Midwest (Milwaukee), the East coast (Philadelphia) and the West coast (San Diego), she has recently moved to Americus with her husband who teaches as an assistant professor at GSW, and her twin children and parents. Ke enjoys everything that she does with her family and friends, and is excited to start a new chapter in the lovely city of Americus.