Caring for You, Caring for Me
Caring for You, Caring for Me (CFYCFM) provides education and support to caregivers through a series of flexible learning modules, helping caregivers take better care of themselves, collaborate effectively with professional caregivers, and be the best advocate possible for their care recipient. 
This five-part, interactive training course has been designed to help family caregivers develop skills that most benefit them, including building relationships with professional caregivers to increase cooperation, understanding and support. CFYCFM provides opportunities for learning ways to cope with the stressors of being a caregiver, accessing resources, discovering ways to work together with others to reduce frustrations and barriers in the caregiver role, sharing common concerns, and recognizing that caregivers are not alone. 
RCI provides a CFYCFM training manual for individuals and organizations who are interested in delivering CFYCFM in their communities.  

If you are a caregiver in need of support, you can text TOUGH to 741741 for free, 24/7 crisis counseling.program.

RCI has partnered with Sharecare to offer a mini course through their mental wellbeing app, Unwinding with Sharecare, which is available to all caregivers.
"I really needed this. This is the first time in a while that anyone asked how I was doing without prying. You know this is the only group that is really just for me. No matter what I am going through, y'all are like family and get it."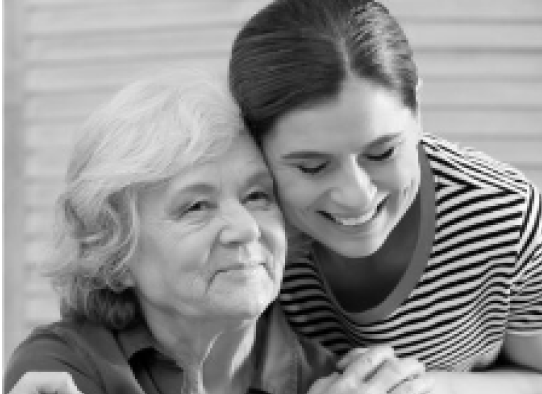 We can't do this work without the support of caregiver champions like you.