30th Anniversary Summit of the Rosalynn Carter Institute for Caregiving

Honoring the Commitment to Care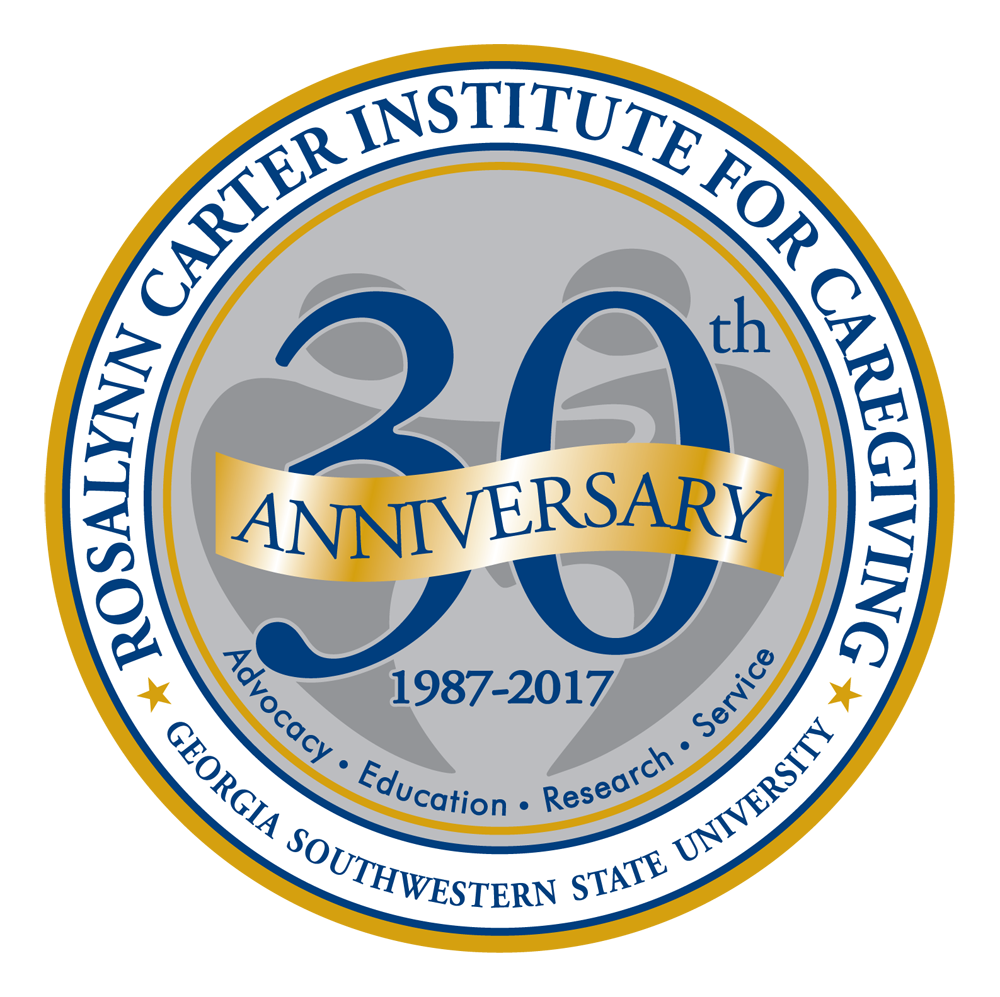 For 30 years, the Rosalynn Carter Institute for Caregiving has supported family, volunteer, and professional caregivers through efforts of advocacy, education, research, and service. To celebrate this milestone, we offered opportunities for networking, skill-building, recognition, and fun at our 30th Anniversary Summit. We brought together caregivers of individuals with chronic illnesses and/or disabilities across the lifespan along with leaders who enable caregiver support including stakeholders, funders, and policymakers. The goal of our summit wass to increase visibility of caregiver needs, stimulate connections among key individuals, and drive conversations to address caregiver solutions.

We kicked off the two-day summit on Wednesday, October 25 with a play, "A Journey with Rosalynn Carter", at the historic Rylander Theatre in downtown Americus. Cathy Kaemmerlan's one-woman show highlighted the former first lady's journeys and her namesake organization, the Rosalynn Carter Institute for Caregiving, with music, narratives, and costumes.

On Thursday, October 26, attendees had the choice of attending four special topic *workshops during the day that helped benefit caregivers and the professionals who support them. A networking reception took place that evening at the historic Lee Council House with heavy hors d'oeuvres, cocktails, and live entertainment from Comedy Bootcamp graduates.

We held the summit on Friday, October 27 with an introduction from former First Lady Rosalynn Carter and a special keynote address from Lee Woodruff, Contributing Reporter to "CBS This Morning" and Co-founder of the Bob Woodruff Foundation. Watch on Facebook Live. There were four *panel discussions from professionals in the field of caregiving and a choice of a tour of either Plains(President Carter's hometown), Andersonville National Historic Site, or our newly added third option, beautiful downtown Americus.

The Gala Awards Banquet was held in the Georgia Southwestern State University Storm Dome on Friday evening complete with dinner, cocktails, and live entertainment from Vince Zangaro, singer/songwriter/caregiver advocate and founder of Alzheimer's Music Fest. We announced our Caregivers of the Year, the Mattie J.T. Stepanek Scholarship winners, and the Rosalynn Carter Leadership in Caregiving Award. President Jimmy Carter was among one of the tribute speakers and Patricia Bethune, writer/actress/caregiver advocate, was emcee for the evening. A surprise legacy film on caregiving was presented to Rosalynn Carter which will be available for download soon.

For the first time ever, we had a sold out event! We had an overwhelming response of registration attendees this year, thank you!

Pictures from all events – View

Friday's Summit – Watch

A Journey with Rosalynn Carter play – Watch
30th Anniversary Tribute Film – Watch

Follow the conversation on Twitter – #RCISummit2017