Pope Fellowship Program: Pope Fellows
For Georgia Southwestern State University Students
The Pope Fellowship Program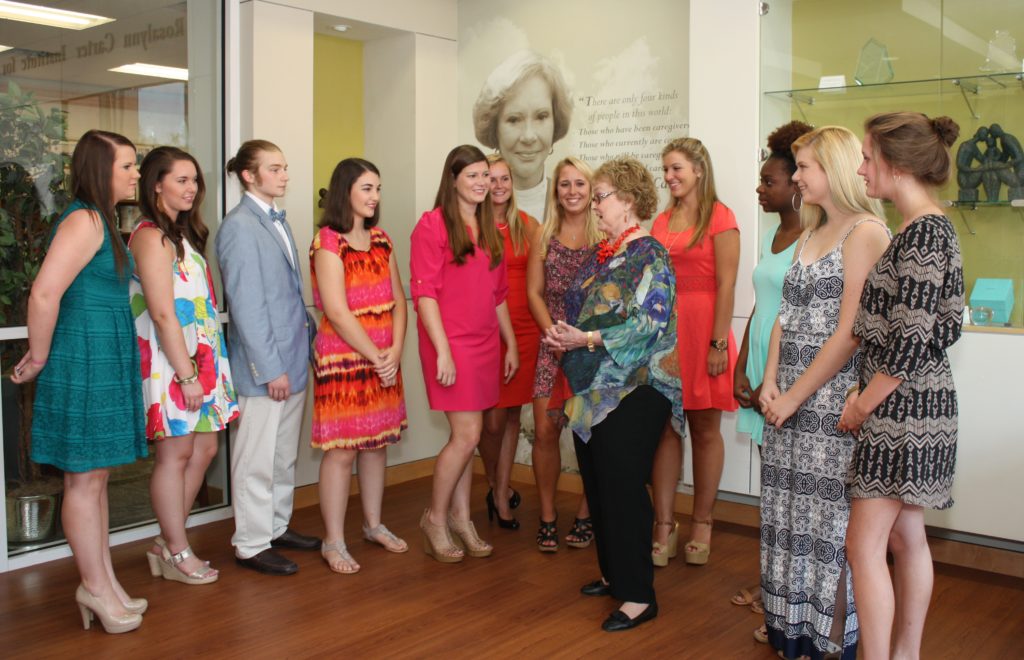 Named for the Americus couple who generously endowed the program, the John and Betty Pope Fellowship in Caregiving is a unique program of the RCI. The fellowship provides financial support for outstanding individuals pursuing training and careers in fields related to caregiving, and provides a structure and course of study intended to prepare them for leadership in the field.
Fellows must be enrolled in the Caregiving Issues and Management Certificate program at Georgia Southwestern State University. Fellowships are awarded for a single year, but fellows in good standing are encouraged to apply for renewal each year, for up to four years of support.
Fellowship Eligibility
Award of Pope Fellowships is currently limited to students pursuing a degree program at Georgia Southwestern State University and who are or will be enrolled in the Caregiving Issues and Management Certificate Program. Applicants must have a grade point average of 3.0 as well as an established interest in academic study related to caregiving or a record of outstanding professional or informal caregiving. In addition, Pope Fellows must:

Enroll for a minimum of 12 credit hours each semester (undergraduate) or 9 credit hours (graduate) for a full award.
Maintain of minimum 3.0 Grade Point Average (GPA).
Attend Pope Fellowship required meetings and complete volunteer service as requested.
Make steady progress in fulfilling requirements of the Caregiver Certificate Program

Application Instructions
Fellowship Applicants for 2020-2021 should submit:

Appropriate application form postmarked by March 1, 2020.
Official grade transcripts.
A resume/vita.
A short narrative description of the applicant's interests, experience, and aspirations related to caregiving. Please submit along with the appropriate application form from above.

One letter of recommendation from an individual familiar with the applicant's academic, professional, and/or caregiving background. Letters from family members are not appropriate.
Application materials are reviewed by the Pope Fellowship Awards Committee; finalists may be interviewed in person or by phone.