Caring for You, Caring for Me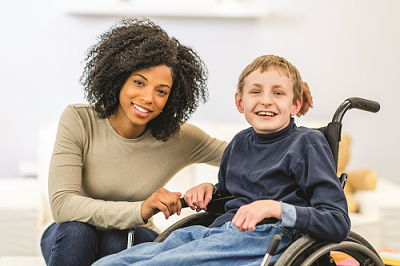 Caring for You, Caring for Me provides a forum for family and professional caregivers to gain an understanding of how to work together for the good of the person who is receiving care. Over five sessions, participants learn to value each other's role in the caregiving team and improved communications that lead to improved care.
Caregiver self-care is also an important topic. The CFYCFM Program Leader Manual provides the guidance and training materials to hold the five sessions that make up the program. You may bring CFYCFM to your area by purchasing the Program Leader Manual. This manual provides all the guidance and materials needed to hold a CFYCFM class.
To purchase the 3rd Edition of the Caring for You, Caring for Me Program Leader Guide, send a check for $54 made out to "Rosalynn Carter Institute for Caregiving" to:
The Rosalynn Carter Institute for Caregiving
ATTN: CFYCFM Guide
800 GSW State University Drive
Americus, Georgia 31709
Please also:
Indicate the shipping address where the guide should be delivered
Enter "CFYCFM" in the memo line on the check
Expect delivery of your guide within 3 weeks from posting your request.