Dealing with Dementia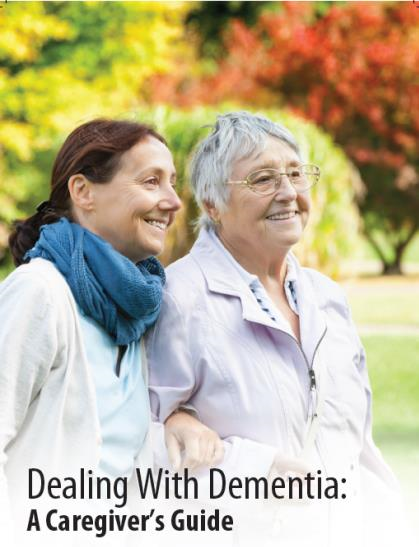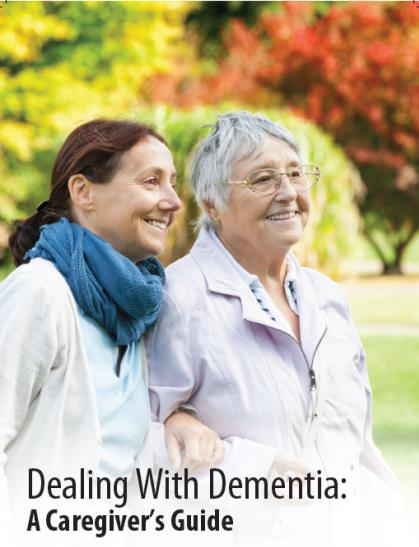 The Dealing with Dementia program combines a workshop learning experience with a Dealing with Dementia Guide, a comprehensive reference for caregivers of people living with dementia.
The four-hour workshop introduces caregivers to each section of the guide providing basic information on dementia, insights into the caregiving journey, how to develop a dementia-friendly environment, dementia behavior management, caregiver self-care, and selecting the best services and resources. The workshop highlights safety, problem-solving, communication, and stress management. The aim of the workshop is to prepare the caregiver to be able to quickly and easily access the information they need from the guide when they need it.
Caregivers have shown an increase in knowledge of dementia and an increase in their confidence to manage dementia behaviors acquired during their attendance at the workshop. The support provided by the Dealing with Dementia Guide continues and increases as the caregiver refers to the information provided throughout their caregiving journey.
CLICK ABOVE
DATES- September 21-23, 2020; November 18-19, 2020
2020 Dealing with Dementia Family Caregiver Workshops *notes a professional caregiver workshop
| | | | |
| --- | --- | --- | --- |
| Date | Host/Agency | Location | Contact |
In order to adhere to the recommendations for social distancing provided by the CDC, all DWD workshops are postponed until further notice. Please continue to check our website periodically for upcoming dates for Dealing With Dementia workshops.