RCI-Korea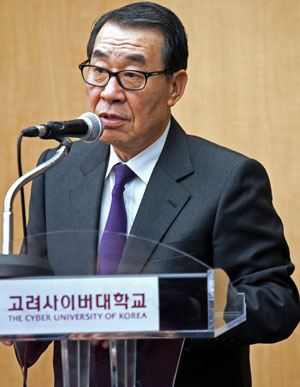 The rapid growth of the senior populations is not just an American crisis, it is a global one. The Rosalynn Carter Institute for Caregiving (RCI) recognizes the need to educate professional and family caregivers who form the backbone of long-term care worldwide. The Cyber University of Korea (CUK) signed a Memorandum of Understanding with Georgia Southwestern University's (GSW) RCI to launch RCI-Korea on March 22, 2010. This marked the beginning of joint curriculum development and a certificate program for caregivers, the first of its kind in Korea. The collaboration between CUK and GSW falls under the umbrella of a general exchange agreement entered into in April 2009 in Seoul, Korea. Former President Jimmy Carter and former First Lady Rosalynn Carter were present for the signing ceremony.

Under the leadership of President Choong Soon Kim, the CUK has now launched a program for caregivers tailored to the cultural characteristics of Korea. RCI-Korea is delivering this unique program for caregivers through an all-online platform. President Kim is a graduate of the University of Georgia's Ph.D. program in anthropology. He taught in Tennessee for many years before returning to Korea in 2001 to take of the helm at CUK (formerly known as Korean Digital University), which now has an affiliation with Korea University.

According to Dr. Seo Won Lee, Director of RCI-Korea, "Caregiving is a service which provides care for those who have difficulties caring for themselves due to disabilities or impaired biological and psychological functions. In Korea at the moment, there is a pressing need for research on professional caregivers on-the-job, as well as family members, whose services are taken for granted." In collaboration with the RCI, RCI-Korea is providing RCI's signature program Caring for You, Caring for Me: Education and Support for Family and Professional Caregivers to Korean caregivers as a burn-out prevention program. A certificate program has also been imbedded into the regular curriculum of The Cyber University of Korea is available to all students.

The Cyber University of Korea was recently incorporated into the Korea University Foundation. The collaboration with RCI reflects the Cyber University of Korea's philosophy of value-creation through service leadership.


2016 Trip to Korea
Dr. Leisa Easom and Gayle Alston worked with colleagues to enhance the Caregiving Certificate program offered at the Cyber University of Korea by teaching four classes in the "Best Practices for Caregiving" course and filmed online lectures focused on evidence-based programs offered by the RCI Training Center for Excellence. Additionally, they met with a group of 18 graduates of the Korean Certificate program to have an in-depth dialogue regarding the current state of caregiving and the need for change in South Korea. View pictures >>
ONLINE LECTURES: