Three Georgia-based Caregivers Receive Caregiver of the Year Awards
Caregivers Honored at Rosalynn Carter Institute for Caregiving Summit by Former First Lady
AMERICUS, GEORGIA — On October 27, the Rosalynn Carter Institute for Caregiving (RCI) awarded Caregiver of the Year Awards to Georgia-area caregivers in each of three categories: Family Caregiver, Volunteer Caregiver, and Para-Professional Caregiver.
The family caregiver award is presented to a family member, or non-relative close friend who provides assistance to a person with a disability, chronic illness or other condition requiring support and assistance to have a full life in the community. Those eligible for the para-professional caregiver award include licensed practical nurses (LPNs), therapy aides, home health aides, certified nursing assistants (CNAs), nurse's aides/patient care technicians, or direct support caregivers such as companions or sitters. The volunteer caregiver award is given to a volunteer that has completed at least one year of service caring for an individual or individuals in a capacity that aids and/or improves their life. The following caregivers received Caregiver of the Year Awards in 2017.
Georgia Volunteer Caregiver of the Year: Linda Morris of Athens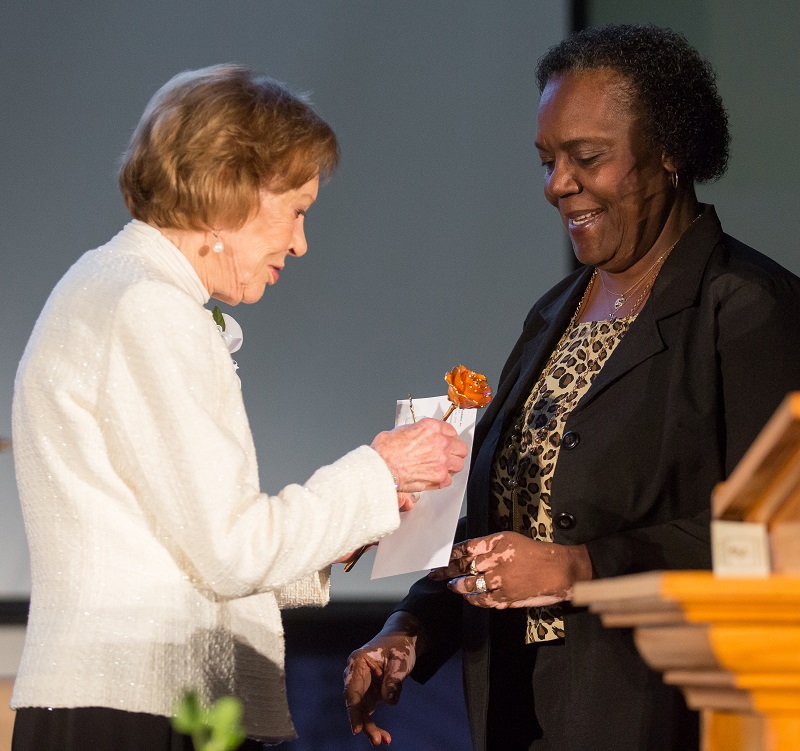 Linda Morris has volunteered for three years with the Senior Companion Program sponsored by the Athens Community Council on Aging. In that time, she has been a companion to three individuals, including two isolated older adults that she often sees each day. In fact, she frequently volunteers up to 40 hours per week, bringing joy to the adults and security to their families. Mrs. Morris's commitment has led her to volunteer on weekends, outside of the Senior Companion Program, to allow family members to attend church functions without worry. Her dedication and selflessness are honored by this award.
Georgia Family Caregiver of the Year: Annie Moore of Macon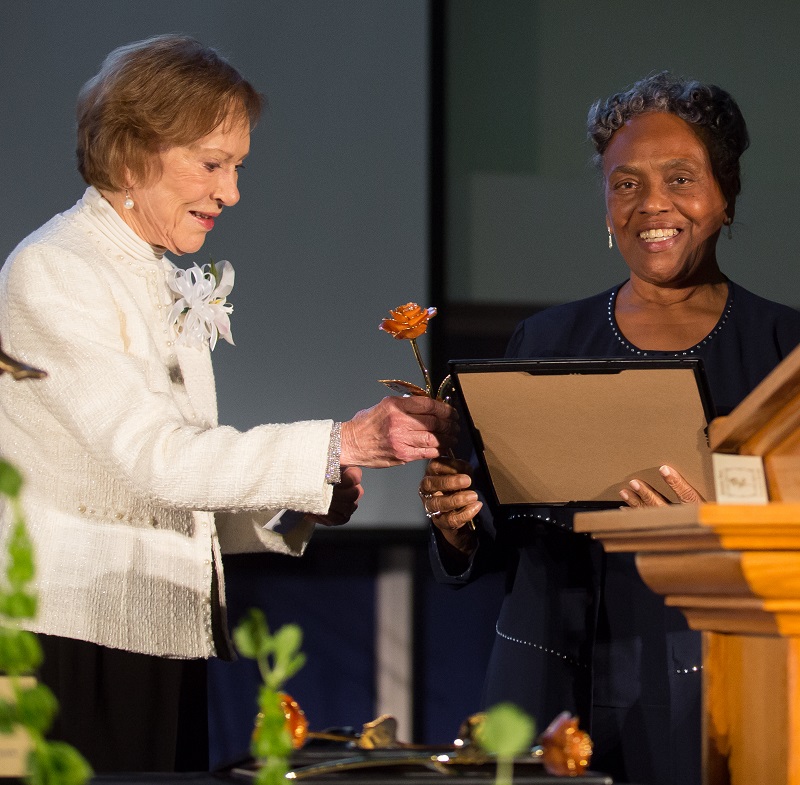 Annie Moore first found herself as a caregiver at age 15 when her mother died and she helped care for her nine younger siblings. Until just recently, she was the primary caregiver for her husband, who had Parkinson's Disease with Lewy Body Dementia. He was diagnosed shortly after Mrs. Moore retired as an educator in 2006 and was disabled and dependent since 2009, requiring a feeding tube and his wife's assistance. Ms. Moore acknowledges the help she received from family, friends, church members, and support groups. She is matter-of-fact about the care she provided her husband; her devotion is honored by this award.
Georgia Para-Professional Caregiver of the Year: Anthony Marshall of Albany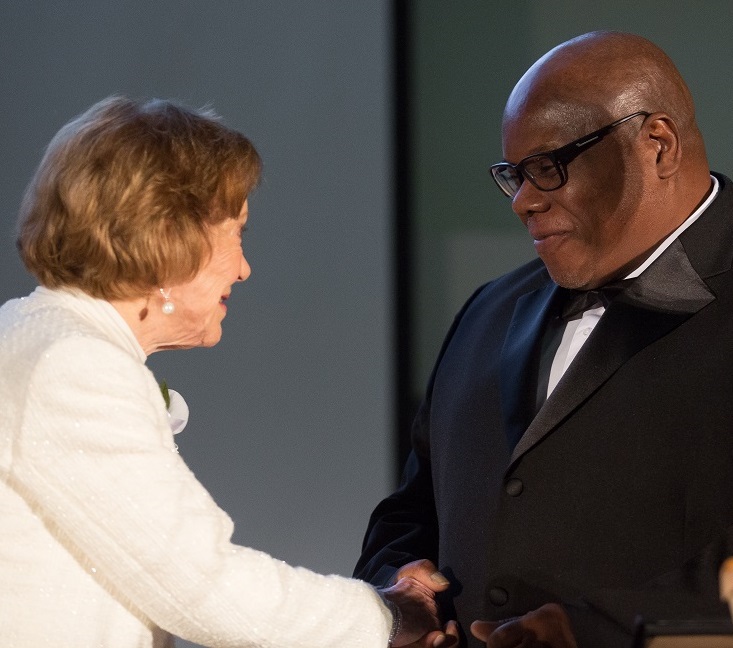 Anthony Marshall has been a Certified Nursing Assistant (CNA) with the PruittHealth – Palmyra skilled nursing facility in Albany for 17 years. He has been a CNA since 1972 and says he took up nursing because of his love for people and his passion for hearing their stories and history. His ready smile and focus on lifelong learning is an indicator of his dedication and love for both his job and his patients. Mr. Marshall's commitment is honored by this award.
"These Georgia residents inspire us all to be the best caregivers we can be. They give of themselves each and every day," said RCI's executive director Dr. Leisa Easom. "It is my great honor to formally recognize them for their dedication."