Three Georgia-based Caregivers receive Caregiver of the Year Awards
Caregivers Honored at Rosalynn Carter Institute for Caregiving Summit by Former First Lady
AMERICUS, GEORGIA — On October 26, the Rosalynn Carter Institute for Caregiving (RCI) awarded Caregiver of the Year Awards to Georgia-area caregivers in each of three categories: Family Caregiver, Volunteer Caregiver, and Para-Professional Caregiver.
The family caregiver award is presented to a family member, or non-relative close friend who provides assistance to a person with a disability, chronic illness or other condition requiring support and assistance to have a full life in the community. Those eligible for the para-professional caregiver award include licensed practical nurses (LPNs), therapy aides, home health aides, certified nursing assistants (CNAs), nurse's aides/patient care technicians, or direct support caregivers such as companions or sitters. The volunteer caregiver award is given to a volunteer that has completed at least one year of service caring for an individual or individuals in a capacity that aids and/or improves their life. The following caregivers received Caregiver of the Year Awards in 2018.
Georgia Volunteer Caregiver of the Year: Susan Chamblee of Savannah
Over 20 years ago, Ms. Susan Chamblee became a foster parent with the Department of Families and Children services. Through the years, Susan has cared for children with significant challenges, only accepting children with severe disabilities. Susan has cared for over 25 children with special needs and she adopted more than two. But this was not enough for this amazing woman. Through her dedication and commitment, Susan was instrumental in organizing the S.T.E.P.S Summer camp program. This program provides therapeutic recreation for 50 to 70 school-aged children with severe disabilities since 1987. STEPS is a certified program by the Georgia Department of Behavioral Health and Developmental Disabilities. Susan has provided over 10,000 person-hours of time and commitment; participating in annual fundraisers to continue the goals and mission of the program.
Georgia Family Caregiver of the Year: Renee Peak of Savannah
Renee's life as a family caregiver began with the care of her husband and grew when she and Leonard adopted a beautiful baby boy name Nigel in February of 2001. Nigel was born with osteogenesis imperfecta and cerebral palsy (CP); As an Asian Indian from Kolkata, India, his culture saw the disease as taboo and he was left orphaned. Upon meeting Nigel, Renee and Leonard knew that he was special and theirs to love and raise. Their condition made both Leonard and Nigel susceptible to bone fractures. In 17 years, Leonard suffered over 60 bone fractures. Despite the long hospital stays due to the fractures, their advocacy for families living with disabilities would not be silenced. As a couple Renee and Leonard traveled yearly to Washington, DC to participate in national disability advocacy events.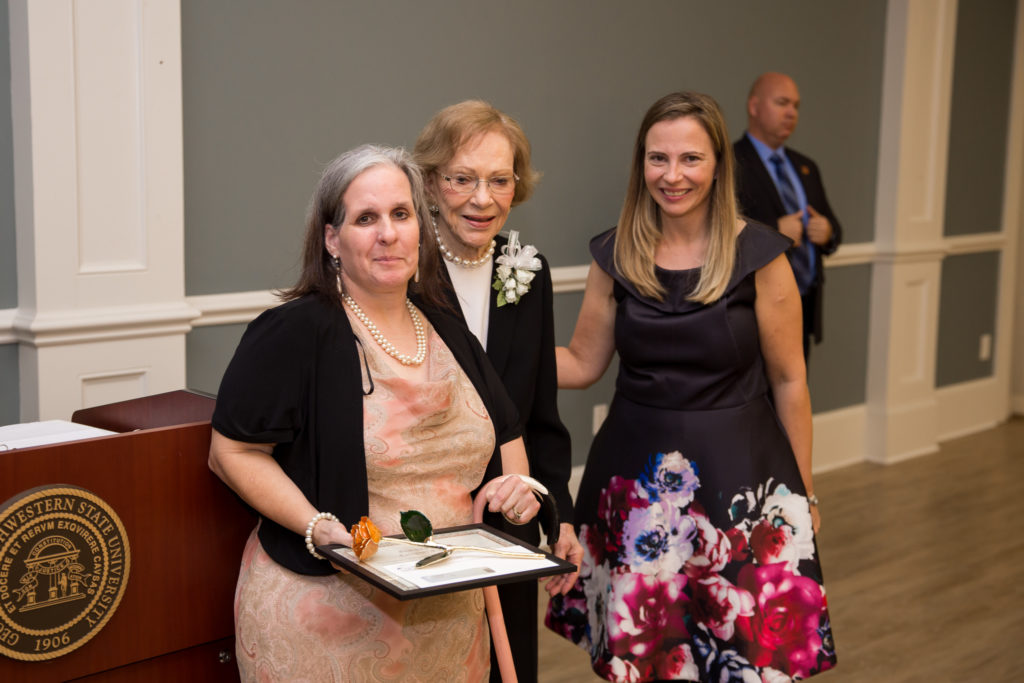 Georgia Para-Professional Caregiver of the Year: Mamie Smith of Macon
Like many other caregivers, Mamie entered this world of full-time caregiving when she became a caregiver for her Mother. Following her Mother's death, in 2010 Mamie visited a special education class and immediately wanted to give back. As Angela Freeman quoted, "I saw a sparkle in her eyes that said, I have even more to give!" Weeks after meeting Mamie Angela hired her as a professional paid caregiver. Mamie is poised, kind, and dedicated to the people she provides care for.
But the real story of Mamie involves the relationship she has formed with three very special women for whom she cares. Mamie has advocated for the three women (Clara, Kim, and Nicole) who she has referred to as her daughters for many years.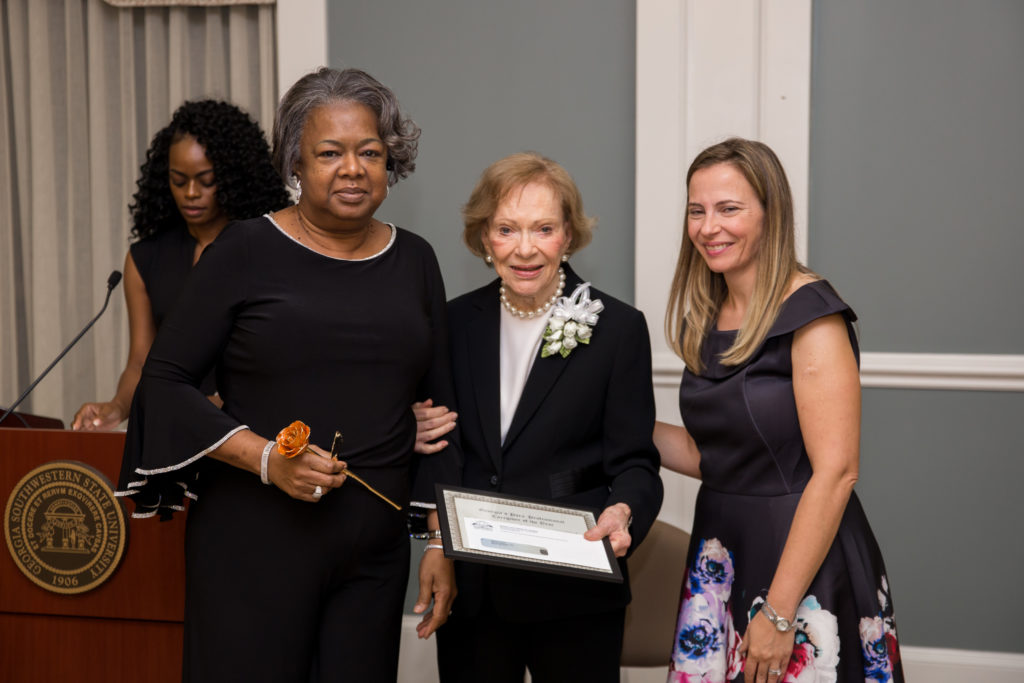 "RCI celebrates these Georgia caregivers who work tirelessly to serve others," said RCI's executive director Dr. Jennifer Olsen. "Each of these award winners deserves our recognition and appreciation, and we are honored to share their stories."